The Clay Quarter
The Clay Quarter was a space for exploration and experimentation with the material of clay. It emphasised time spent working, rather than the final product. The different spaces were designed to challenge your senses and invite you to question how you interact with clay, not what you will make using sound, light and unfamiliar tools.

Nothing was fired. All clay was recycled and reused in the space. The Clay Quarter evolved throughout the festival, allowing accidents and experiences to shape it. Rather than asking 'What did you make?' we're focusing on asking 'What was enjoyable? What does clay feel like? What does it sound like?



Wellbeing sessions were held each Wednesday throughout the 6-week festival. Designed so visitors and local residents could relax and unwind on their lunch break in an informal hands on workshop facilitated by a Clay Quarter artist.
The Clay Quarter was part of the 2019 British Ceramics Biennial and led by
Alice Merida Richards
,
Joanna Hejmej
and Gabriella Rhodes.
Learn more about The Clay Quarter.
Organisation: British Ceramics Biennial
Type: Creative Facilitation
Location: Spode Factory, Stoke-on-Trent
Date: Sept 2019




British Ceramics Biennial 2019. Credit Jenny Harper
British Ceramics Biennial 2019. Credit Jenny Harper
British Ceramics Biennial 2019. Credit Jenny Harper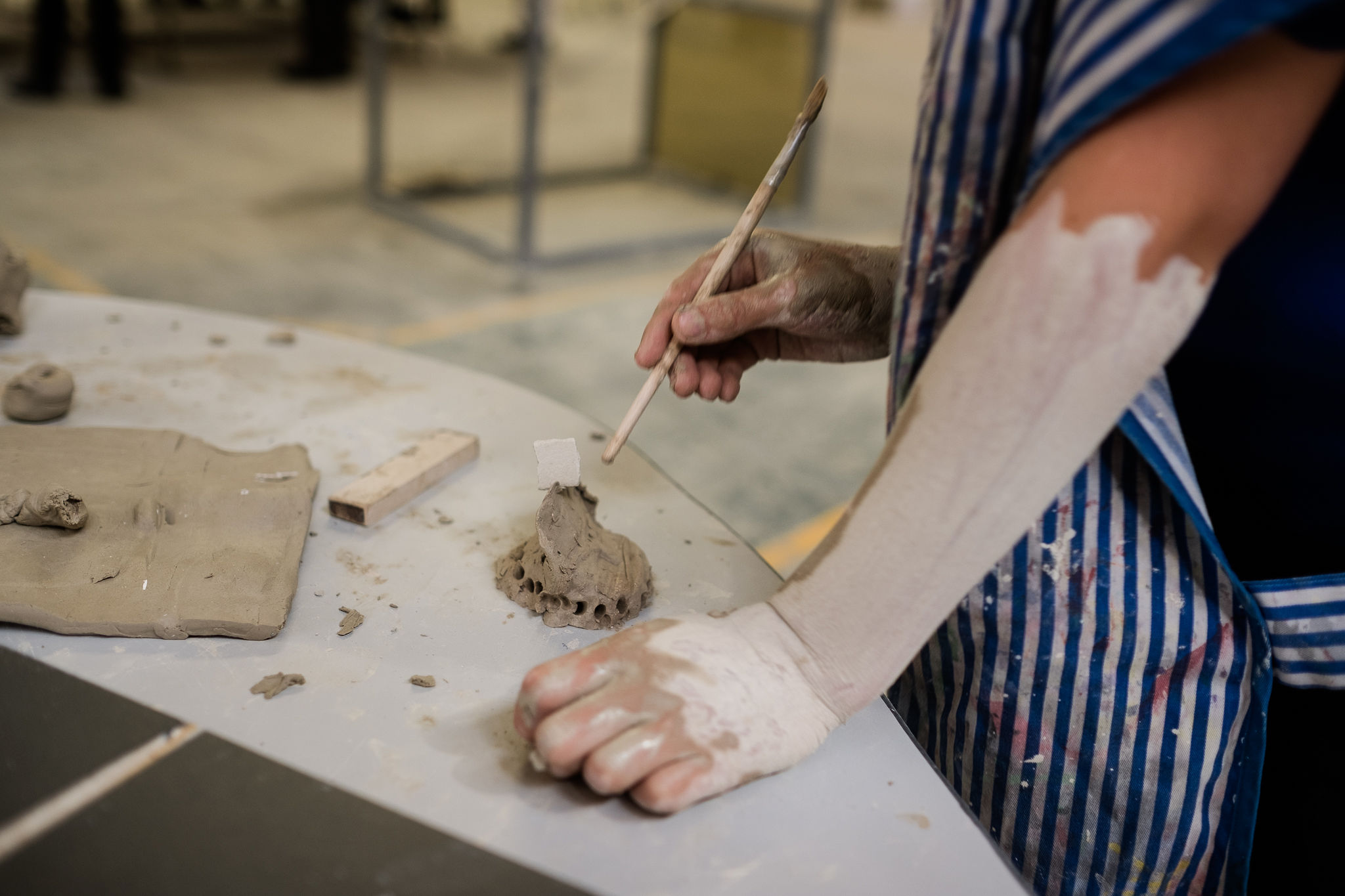 British Ceramics Biennial 2019. Credit Jenny Harper
British Ceramics Biennial 2019. Credit Jenny Harper
British Ceramics Biennial 2019. Credit Jenny Harper
British Ceramics Biennial 2019. Credit Jenny Harper